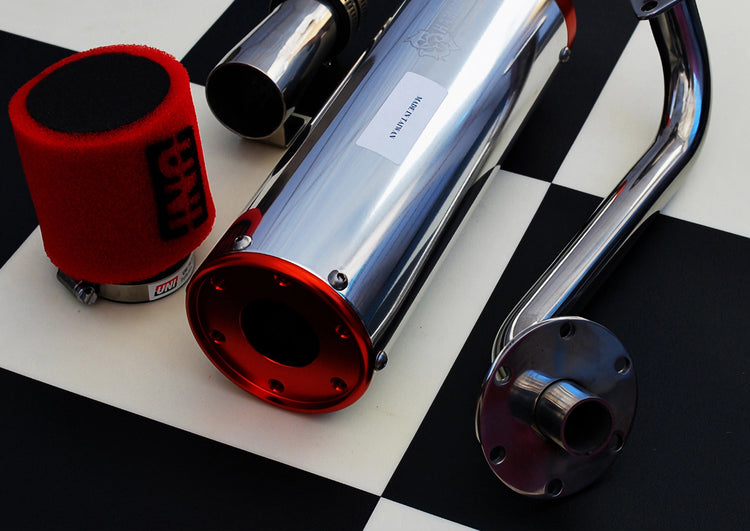 If you're looking to take your go-kart or buggy to the next level, you're in the right place. From "mild" to "wild" we carry performance parts to fit most budgets and skill levels.   With our basic upgrades like roller weights and variators, you can fine-tune your engine's power delivery, providing a smoother and more responsive ride. Add add a high-flow UNI air filter kit so your engine can breathe easier, delivering more power and torque for better acceleration and top speed.

But that's not all - performance exhaust systems are also available for GY6 engines, allowing you to unlock even more horsepower and achieve a deep, throaty sound that will turn heads. Whether you're looking to upgrade your go-kart's top speed, acceleration, or overall performance, our performance parts are the way to go.

So why settle for stock performance when you can take your go-kart or buggy to the next level with high-quality performance parts? Whether you're a casual weekend warrior or a serious racer, GY6 performance parts will give you the competitive edge you need to get ahead of your riding buddies.
Use left/right arrows to navigate the slideshow or swipe left/right if using a mobile device